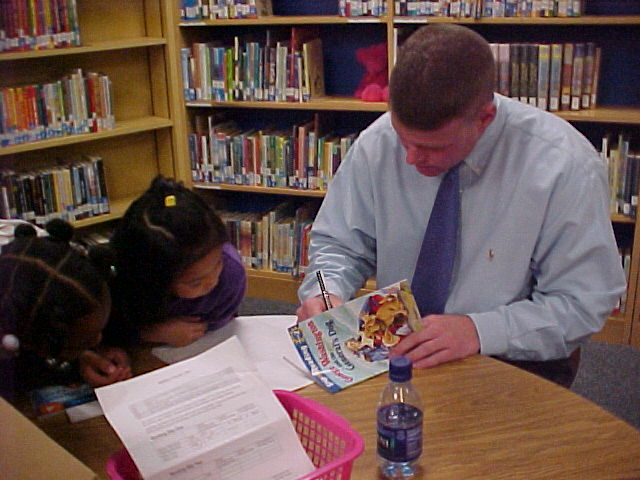 Frank Murphy
Author, Teacher, Storyteller, Researcher
Frank Murphy spoke for more than an hour to K-3 students and kept them interested and entertained as well as helping them learn more about famous people in American history.
Here, Mr. Murphy is signing his books for some young Montessori students.
Thanks, Mr. Murphy, for a great experience!
The Montessori Magnet School welcomed author Frank Murphy at 1 p.m. on Monday, October 27, 2003. His presentation to the pre-primary and primary students in the LMC was funny, energetic, informative, enthusiastic and downright captivating. Spellbound young readers listened, laughed, interacted and enjoyed Mr. Murphy's introduction to his books, his book subjects, and his work.
A graduate of Rutgers University, Murphy is a teacher in Newtown, Pa. Murphy loves to chase stories from the past. His first book The Legend of the Teddy Bear took him nearly two years to write. His other works include Always Inventing – The True Story of Thomas Alva Edison, Ben Franklin and the Magic Squares, and Thomas Jefferson's Feast. His latest book George Washington and the General's Dog has just been released by Random House. Babe Ruth Saves Baseball is due to be released in the spring of 2005.
. . . . . . . . . . . . . . . . . . . . . . . . . . . . .
Mrs. Fox interviewed Mr. Murphy before he spoke to the children. Here were some of the things he said.
Fox: There are questions children always ask, such as "How old are you? Where do you live? How much money do you make? What is your favorite color? Do you have any children?" Do you want to answer any of those now?
Murphy: Sure. I have two boys, ages 4 and 5. I live in Holland, Pennsylvania very near where Washington crossed the Delaware at Valley Forge. My favorite colors are yellow (to look at) and blue (to wear). I'm 37 and a teacher. I have been teaching for 15 years. I started teaching 2nd grade but I teach 6th grade now.
Fox: How can you get away to visit other schools?
Murphy: I am on sabbatical now for half a year. I will return to school in January.
Fox: So is that how you got interested in writing about historical figures . . . by living so close to the important beginnings of our country?
Murphy: No, actually I got interested when I began to teach. I didn't like history and social studies much when I was in school. I thought it was boring, so I wanted to make history fun for my students. I wanted to find out things about the people that the children didn't know. I started by researching women in history.
Fox: And doing the research? How long does it take? Where and how do you do it?
Murphy: It takes a long time, especially when you are also working full time as a teacher. My first book took over two years to research. I start by talking to experts, visiting as many places as I can, going to libraries, reading biographies (big thick biographies), and I use the Internet. Some people don't like to use the web, but I do. I typed into GOOGLE "Thomas Jefferson's ice cream recipe" and up popped the recipe. It was on the web at the Library of Congress site, in Jefferson's own handwriting.
Fox: Well, that is a pretty believable source. But what about discrepancies? What do you do when you find information that says two different things happened?
Murphy: That happens a lot. I have to check every detail and talk to as many experts as I can. I read and finally make decisions based on the most credible sources. It takes a lot of time.
Fox: What about writing? When do you do it?
Murphy: I write at night, on week-ends, during holidays and summer vacations, and when I am on sabbatical. I sometimes write in class to show students how I do it.
Fox: Having an author in the classroom must go a long way toward motivating students to write. Thanks, Frank, for sharing your thoughts and experiences. . . Here come the children.
. . . . . . . . . . . . . . . . .
Murphy's presentation was thoroughly entertaining, energetic and informative. We all loved it. We learned tidbits about American history and about famous Americans; he shared with us how books are actually published and how pictures are changed if the editors don't like some feature or aspect of them. We also learned how much money Mr. Murphy makes per book but I'm not going to tell that. You had to be there.
Carol Fox, LMC Director
Pictures by Nan Vodick-Mapes
. . . . . . . . . . . . . . . . . . . . . . . .
BOOKS BY FRANK MURPHY
The Legend of the Teddy Bear
by: Murphy, Frank
Illustrator Van Frankenhuyzen, Gijsbert
Author Frank Murphy shares the history and lucky timing of two candy store entrepreneurs who took the story of President Theodore Roosevelt's warm-hearted gesture in refusing to shoot a cornered bear and turned it into a legend of the toy world.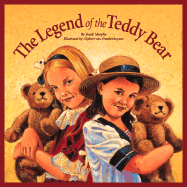 . . . . . . . . . . . . . . . . .
Ben Franklin and the Magic Squares
by: Murphy, Frank
Illustrator Walz, Richard
Publish Date: 2001/02
Library Binding
ISBN: 0613337905
$ 11.55
This funny introduction to Ben Franklin and his inventions includes the story of how he created the "magic square"--a box of nine numbers arranged so that any line of three numbers adds up to the same number, including on the diagonal. Illustrations
.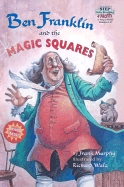 . . . . . . . . . . . . . . . . . . . . . . .
George Washington and the General's Dog
by: Murphy, Frank
Illustrator Walz, Richard
Publish Date: 2002/12
Library Binding
ISBN: 0375910158
$ 11.99

Boom! Bang! Guns fire! Cannons roar! George Washington is fighting in the American Revolution. He sees a dog lost on the battlefield. Whose dog is it? How will it find its master? Early readers will be surprised to find out what happens in this little-known true story about America's first president.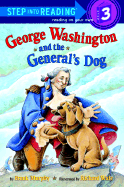 . . . . . . . . . . . . . . . . . . . . . . . . . . .
Thomas Jefferson's Feast
by: Murphy, Frank
Illustrator Walz, Richard
Publish Date: 2003/09
Paperback
ISBN: 0375822895
$ 3.99

Did you know that every time you munch on a french fry or snack on ice cream, you have Thomas Jefferson to thank? It's true! This founding father was one of America's first foodies. After a visit to France, he introduced all sorts of yummy treats to America--including one that upset more than just tummies and created a culinary controversy! Get the scoop in this deliciously funny, true story--guaranteed to tempt even the most reluctant readers!

. . . . . . . . . . . . . . . . . . . . . . . .